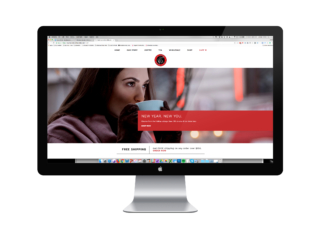 Irving, TX – La Creme Coffee and Tea, one of the most renowned and experienced tea and coffee wholesalers in the United States is delighted to announce the launch of their new website which is designed to appeal to both retail and wholesale customers alike. The company is passionate about sourcing and distributing the best coffee and tea products in the world, and the launch of the website is the next step in the strategy to expand their operations.
The company has built its reputation for excellence mainly in the wholesale market with numerous wholesale clients taking advantage of their knowledge and expertise to source the perfect coffee or tea for their customers. However, the owners of La Creme Coffee and Tea are passionate about their products determined to expand their market base and so approached Moon and Owl Marketing to establish and then increase their online presence.
The new website was designed from the ground up to be easy to navigate, mobile friendly and customer focused. It is fully compatible with the latest Google guidelines, and the company plans to constantly add new content and reviews about the latest coffee and teas on the marketplace with the aim of making the site the number one source for coffee wholesale expertise and knowledge on the internet.
"We are excited to bring a virtual storefront that now matches the quality of services and products we offer," said Samantha Hamilton, Director and General Manager of La Creme Coffee and Tea. "Since our current revenue comes mainly from our wholesale clients, we wanted this new site to be geared to reach and grab potential clients looking for a coffee and tea supplier for their company. We will be furthermore working on SEO to get those key clients to our site by continuing our partnership with Moon & Owl Marketing services. In our first week of being live, we have sold more retail products than ever before, so we are headed in the direction of retail becoming more important to our company. In  conclusion, having a site that is servicing both wholesale and retail customers has proven to be a win already!"
La Creme Coffee and Tea is a small batch speciality coffee roaster and fine tea purveyor. The company has been practicing the fine art of blending speciality teas and roasting high-quality Arabica coffees for over three decades. They specialize in assisting new stores and restaurants with coffee and tea programs including but not limited to equipment selection, design, layout, installation and training.